Posted in The Blogger's Well, Writing Resources

This is a guest post by MyBlogGuest.com

Got your guest post published thinking your job is done? You are doing that wrong! Each guest post is your most valuable asset! Make the most of it!

Here are my two tricks:
Repackage Your Content For Fresh Views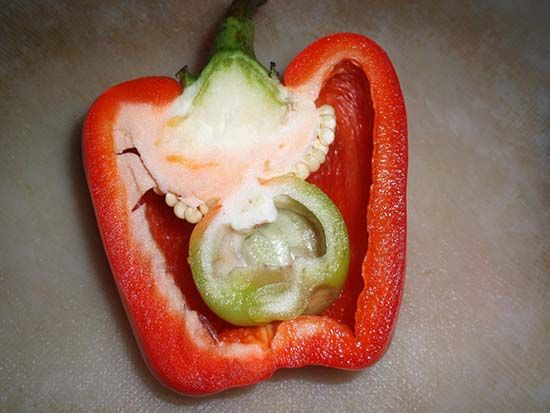 Sometimes you just don't have the inspiration. There is nothing wrong with that, we have all been there. Luckily, it doesn't have to affect your ability to write effective and engaging guest posts. You just need to learn how to repackage content in a new and creative way.

This isn't the same as rewriting. The actual facts of a topic rarely changes, at least more than would require an update. Providing that update is one way of repackaging content. So is creating a new form of media that is easily posted and shared via social media.

Posted in The Blogger's Well
Let me tell you a simple truth — running a niche blog can feel like a chore sometimes.

Not because of the writing, though. No, the reason lies in the website design.

My guest writer July Minor pointed that out in her contributions to Writer's Mind — without a reader-friendly, nice looking design, your content is bound to make less of an impact on your readers.  Since you thrive on your blog readership, this is an aspect you can't overlook.

Don't fret, though — there's no scary programming or technology you need to learn in order to make your blog presentable. Actually,  you don't need to become a web designer to improve your blog! All you need is to follow these 6 easy tips and make sure you always put your readers (therefore, your content) first.

Posted in Guest Posts, The Blogger's Well
Keeping a blog fresh is like keeping a plant fresh — you need to water it regularly or it dies. But what does keeping your blog fresh mean exactly?
Well, for one you need to analyze your blog so far – read some of your older articles, reflect on their meaning and importance and then make a strategic decision what went wrong and where and how can you fix the problem using the least bit of effort.
Here are some ways to boost your rankings, if not permanently at least for a while.
Change Your Design
The first thing readers see when they visit your blog is the graphic design, button interface, logo and theme. If you haven't spent much time in the beginning to work out all the kinks of your design, maybe you can work on it now. First impressions matter and it is never too late to add a few more buttons. Something more about yourself. Maybe a nice picture of a beautiful sunset – anything that catches the eye and is pleasant to look at. Of course color coordination is very important as well as the overall theme of your interface set-up.
Experiment! You will be surprised of your own artistic abilities!
Hint: if you really can't make your own designs, hire a good professional designer. Try LinkedIn groups and Coworks.com for affordable yet competent professionals.
Write More (Related, Interesting) Content
Usually when people start writing content in their first blogs, they have at least a basic idea of what they want to accomplish. But as time goes by people change; and so do their writing. In most cases the most successful blogs are specialized to deal with only one, two subjects at the most.
Are you going to be a social commentator? Comment about a small, but interesting (maybe even controversial) issues. If you give out technical information, be sure that all your facts and not double, not triple, but quadruple times checked before you post them to the internet. If you accept guest blogs on your site, be sure to thoroughly read each and every submission your receive, where quality control and proper formatting should be taken very seriously. Also, more pages automatically means better SEO, and that is what being popular on the internet is all about.
Develop an SEO Strategy
There are numerous ways to boost your SEO rankings. For example you can host guest posting from authors in exchange for providing them to link out to their websites. Basically the more (quality, related) links you have going in and out of your blog the better. You can even write guest posts yourself – this way bigger, more successful blogs will share some of their popularity with you.
Host a Discussion Forum
If you are working under one particular subject (like cleaning for example), you can host a forum and have people discuss your issues further boosting your traffic. Not to mention that if you are good/original enough, you can make serious traffic, with hundred of thousands of people visiting your blog every single day! You can sell ad-space to companies and sponsor your own You Tube channel. The possibilities are endless, but you do need to work on your blog and attract more and more visitors daily.
The most important thing in this line of work is consistency and giving it all you've got every time.
About the Author
July Minor loves to write about Internet and blogging. She currently works as a web designer for Tidy Cleaning and she has a lot of experience to share.
Image credit: dopub