Posted in Freelanc-ink, Marketing Toolbox
Free "gigs" are easy to find.
Which prospect will say "no" to the possibility to get a writer to work for them at no cost?
But often writers won't get any benefit from their effort. What's in for us in a free "gig"? Experience certainly isn't enough of a reward.
The truth is: you should only write for free when you can get something back for the effort.
I do write for free, but I won't just write free content for every business or magazine that crosses my path.
There are 8 questions I use to guide myself to discern the real opportunities from the downright exploitation. A writer's time is too precious to waste on work people won't pay out of pure greed.
Keep reading to discover how you can protect yourself from the sharks!
My 8 Anti-Exploitation Questions
1. Will I get a byline with this article/blog post/sales letter/etc.? — The truth is: there is no point in writing for free if you can't get a byline. There's no ROI of the time you spent to research, interview, write, edit and proofread. Don't accept to write for free if you're not provided with a byline.
2. Can I rise my reputation level if I write this? — Reputation makes a writer into a successful writer. Even if a clip doesn't pay you money but rewards you in reputation, it will be worth inserting into your writing portfolio.
3. Can I direct more organic traffic to my website? — Whether your website is only mentioned along with your name in the byline or linked for SEO benefits, you will get a part of your client's traffic redirected to your website. Every time I accept to write for free, I make sure my work (be it a guest post or a cartoon) is not only bylined, but it also links back to my website so I can get targeted traffic for my niche. Nofollow links are fine as well, because even though they won't pass search engine benefits, they are still human-clickable links readers can follow.
4. Will the clip get me in front of the right audience? — When you write for free, you want to give yourself an opportunity to reach your target audience, the only audience you can get relevant feedback from. Ask your free client questions about their readership before you accept to write for them.
5. Will the clip help me in my marketing and prospecting efforts? — Think of free, reputable opportunities as marketing tools to up your chance to find new prospects and, hopefully, land new high paying gigs.
6. Will the clip get me more contacts in my niche? — The person you choose to write for might work in an industry that's relevant for you and may introduce you to one or more of their contacts— who knows? Make sure to learn a bit about their background, scrutiny their website and social media account. Explore your free client's reach and reputation before you make a decision.
7. Can I learn anything new with this opportunity? — Learning is an underrated benefit. Can you expand your knowledge about a niche as you write for free for this individual, association, noprofit and whom else? If you can, don't disdain the project (just make sure it's small and quick enough to get done).
8. Will this free gig eat up too much of my time? — No excuses on this one. If a free project is going to take too long to get done, or will require too much effort on your side, you better pass. Your time is for earning a living.
The Exception?— Yes, There Is One. Just ONE.
Pro bono work. Small projects you want to do because you know they're going to benefit the needy and will make you feel better about yourself, too.

But I don't need to remind you to keep this kind of projects spare throughout the year and only in your leisure time, do I?

What do you do to protect yourself from no-payers?

Image courtesy of Stuart Miles / FreeDigitalPhotos.net

Posted in Writing Resources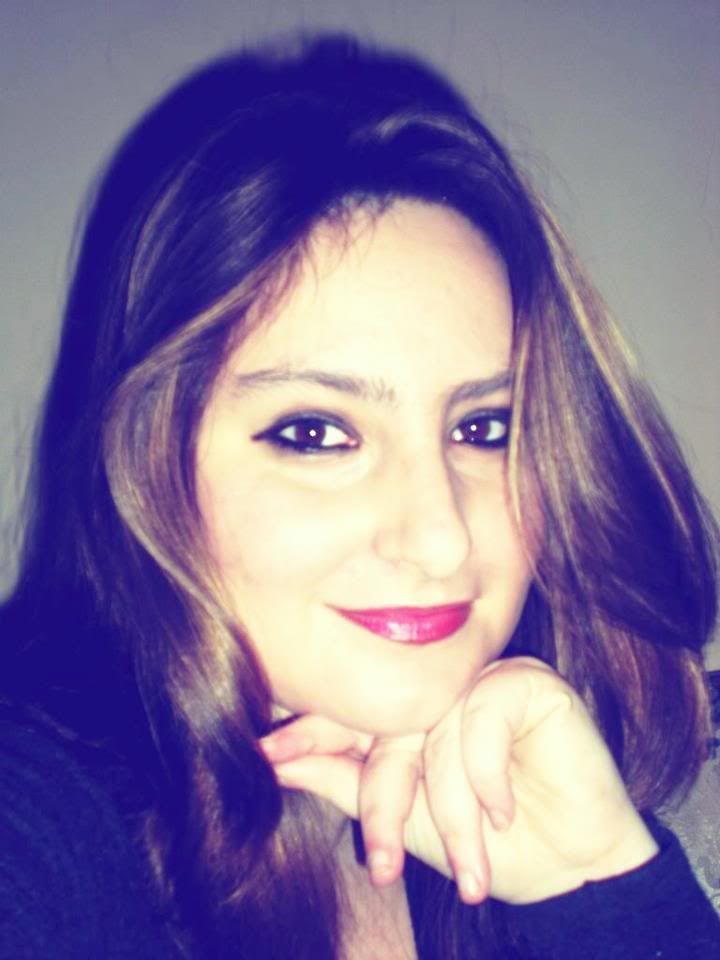 Last December I contacted my old friend and publicist Silvia Gabbiati (here on the right) to ask if she would like to join me in a new venture: to bring wisdom and international markets to Italian writers. She accepted willingly, hopeful for a change in how our country sees the writing craft.
So we began working with on the contents of Consigli Di Scrittura (transl. Writing Advice).
It's a joy to know Silvia and I are going to give a small, yet relevant, contribution to the business development of our country. The pay for freelance writers and journalists in Italy is closer to that of content mills than of the major trade and glossy magazines in the US and UK.
In 2010, the Italian Order of Journalists reported that Italian freelance writers only made between €1 and €200 per article, often with additional obligations (photos, more pages) when the pay was between €100 and €200. A survey conducted in 2012 shows that the 78% of Italian freelance journalists lives well below the line of financial independence, and that they only manage to contribute to their family income by the 0%-5%.
Are Italian freelance journalists really that inferior to their US and UK colleagues?
I don't think so. Neither Silvia does.
So we join forces against this outrageous working condition. We're launching ConsigliDiScrittura.com on May 2nd, 2013.
What Will ConsigliDiScrittura.com Cover?
Because we don't wish to put up yet another e-course on grammar and style, but rather actionable advice we want readers to put into use, we're going to cover:
Practical writing and interviewing strategies to speed up the work
Elements of journalism and best practices for the Italian market (Silvia will cover this part)
Writing for US, UK and other non-Italian markets
Blogging for money and why revenue-sharing models won't earn you a living
How and why it's important to practice your English (and other languages) skills often throughout the year
Italian language and culture abroad: why an Italian heritage can be an asset when you pitch a non-Italian publication
And much more as we grow our blog and readership. Feel free to give us suggestions in the comments below.

Can you read and write in Italian? If you can and you would like to contribute to the launch with a guest post, contact us at guests@consiglidiscrittura.com

Posted in Marketing Toolbox, The Blogger's Well
You adore blogging. You enjoy getting your thoughts online and look at other people come and read and discuss your opinion.
Too bad making money from blogging is not as easy as keeping a personal journal. You need to develop a business mindset if you really want to earn an income from your blog:
You have to think of your blog as your work place and blogging as your business
You need to learn how to be consistent, persistent and humble
You need to deliver quality, hands-on content your readers can use right away
You need to learn marketing skills.
I've learned these things after reading dozens of freelance writing blogs and (e-)books. I'm a still learning and still experimenting with new ways to earn more and with less stress, but that's part of the fun of the freelancing profession, isn't it? 🙂
Jane Sheeba's new report Can I Really Make Money Blogging? Stop Wondering! Here's How You Can definitely helped me see new horizons.
A Pro Blogger I Admire
I've been following Jane Sheeba's Pro Blogging Success for nearly eleven months before I made the decision to subscribe to her newsletter and free content writing e-course. I was never a regular blogger, as pushing myself to do something out of inspiration would only lead me to produce low quality content and get an anxiety attack— however, Jane's advice helped me realize that I can make my own schedules without having to push myself too hard. All it really takes is a bit of time management and an effort to get most of the work done when the muse is favorable.
When Jane released Can I Really Make Money Blogging? and asked some of her subscribers for a honest review, I thought it was a chance to finally give back to a pro blogger I truly admire, as well as to learn how to write a good book review (because that's a new ground for me to explore). Both these possibilities made me enthusiastic enough to start working early on a review of Jane's report, by taking notes as I read the chapters and by outlining this post before I was even halfway my reading.
Yes, it was a slow labor of love, but I wrote a book review and that's a big step forward in my career.
Jane's Advice For Bloggers
1. Product Reviews— Jane's report is filled with numerous, hands-on tips on how to write an honest review. This is particularly true of affiliate marketing: disappoint your readers once, disappoint them forever– they'll fly away like birds, really, no second chances. Jane stresses the importance of staying on the realistic side and provide both the cons and the so-so aspects of the product along with the benefits. Readers appreciate that, whether they buy or not. If you write good tutorials, they will surely remember YOU.
2. Valuable Content— I agree with Jane that our content should provide value. Always. That's the only way to fidelize your readership. And your loyal subscribers, who often convert into customers.
In fact you should save some exclusive golden nuggets just for your list subscribers. Why? Because they're so special."—- Jane Sheeba in Can I Really Make Money Blogging?
We all need to feel special. I'm in Jane's mailing list because I do. 🙂
Also, Jane suggests you build a mailing list today, not to wait for your blog to develop– so I'm starting tonight!
3. Guest Blogging— Jane suggests to use it to increase subscriber count. She tells you how to do it with practical examples in her e-book, but I will add this:
Use guest blogging to prospect, too!
Getting yourself out there not only improves your visibility in front of potential new readers or subscribers, but also high paying clients. I got a SEO + article writing gig this way.
4. The 80/20 Rule— You have to balance your promotional content with the value you provide to your readers. An overly promotional blog can lead many to unsubscribe or to abandon your blog, causing a substantial drop in traffic and conversion. That's why Jane suggest you use the Pareto principle for business, also known as the 80/20 rule: the amount of valuable content should always outnumber your promotional messages.
5. Income Reports— Publishing income reports along with an 'how-to' guide on how you earned that income will build readers' trust. And I mean real trust. Because you could fake an income report, but not the exact steps you made to earn that money with your blog. If your readers know they can trust YOU, they won't forget about you.
6 (Bonus!). A Blogger's USP— Jane stresses the importance of defining your Unique Selling Proposition (USP). You'll find more about it in her report, as she describes it thoroughly from planning stage to delivery, but I suggest you start learning about USP right now, to make the best out of Jane's advice.
What I Don't Agree With
The only personal 'pet peeve' about the e-book is Jane's view of bloggers who 'fake it till they make it'. While I definitely agree with her on the lack of credibility and trust such bloggers often carry to the blogosphere, I'm generally a supporter of blogging about subjects and areas we know nothing about.

First, because it's a challenge: you can't learn about a new topic until you actually need it.

Second, because it helps master research and interviewing skills.

I think that blogging about something we don't know is NOT faking it when done properly: I may not know much about computer hardware and networks, but I can research documents, visit tech companies, ask the experts and then write what I learned, share expert quotes and advice.

I do that often and I come out with more knowledge than I would have ever learned on my own.

Have you read Jane Sheeba's new e-book? What's your take on freelance blogging?

Posted in Guest Posts, Marketing Toolbox
Guest Post by Maria.
Online marketing can bring you treasure house, if you are aware of what you are doing. It seems like rules keep on changing every day so you need to be updated with the latest trends in the markets for advertising and promoting your freelance writing business. Navigating internet marketing is like sailing the ocean on a leaky boat as every day many technologies come and make the internet marketing diverse and more complex. So the best way to keep your business flooded with the high-paying clients is to keep up to date with knowledge and stay motivated. Here are a few tips for successful online marketing.
Create an online marketing strategy: You need to have your own marketing strategy for successful online business. Know all the latest trends to take advantage of them for your online marketing. Some of the famous tools for the online business are,
Search engine submission: submit your website to the major search engines like Google, Bing, and Yahoo.
Local search engines: Make use of the local search engines by submitting your site to them.
Email marketing: Collect a good data base and send mail to the potential prospects about latest and the upcoming services/products.
Social media marketing: Create an account with Twitter, Facebook, Google+, and LinkedIn.
Make sure that potential clients find you on the search engines: Make proper use of the search engines as many of the businesses are not taking much advantage of the search engine optimization, even things followed on the internet can be beneficial. A latest research report showed that many of the web surfers find the new sites on the internet through search engines, and it is also found that 85% of internet user use search engines to find the vendors and solutions. A search engine optimization strategy followed with right strategy can drive effective results.

Develop regular e-newsletters: With the e-newsletters you can inform and keep clients updated about the new products. This type of promotion can be done with existing clients to retain them and it can also be used for attracting the new prospects. Frequently sending the useful information to your clients can add value and is the best way to build the level of trust with them. Over a period of time your current clients will refer your writing services and products to their friends or known people. A newsletter can also be used to send declare sales and promotions.

Create your website content on your clients' requirements and interests: A common mistake that many freelancers do is that their content talks about the business where the prospects are not interested. Visitors are more interested in knowing your products and services and key in successful online marketing lies in how you promote them. Visitors stay very little on the sites so follow the right marketing strategies to maximize your benefits.

About The Author

This guest post was contributed by Maria, financial guest blogger from Manchester, UK. Wrote many articles on ppi claims. Find out more about her blogs @financeport

Posted in The Proofreader's Desk
You don't want your friends to mess up your hard work, do you?
I know I have to rely on non-writer friends because I can't afford a professional proofreader for each and every of my articles, e-zines, blog posts and much more. My writer buddies are busy folks and I try to 'disturb' them as rarely as possible.
What to do, though, when your friends don't even know where to begin with correcting your drafts?
My fiance and I came up with a 12-items rubric to make the proofreading work easier for your buddies and less of a concern for you.
Mandi (my spiritual daughter) also contributed to this post. She is my most efficient beta reader, so I owe her a lot of successful articles. 😉
*NOTE: The rubric below talks directly to the proofreader, so beware of the switch of target reader. Also, feel free to print out this post and distribute it to your beta readers.*
How To Proofread Your Writer Friend's Work In 12 Steps
1. Does the text flow smoothly? – Flow is the most important factor to check in an article, blog post or white paper. The target reader should be able to consume it quickly and retain as much information from it. Don't worry about grammar or typos at this stage, just check the flow of concepts and the way they're presented (spaced paragraphs, clear lists, use of bolds, titles and italics, etc.).
2. Are there any major grammar mistakes? – Look at the grammar: are there any confusing sentences? An abuse of adverbs and -ing verbs? A misuse of plurals? Check with a dictionary if you're in doubt. This kind of mistakes can put off an editor or blog owner and be a cause of rejection.
3. Is the punctuation correctly used? – You should ask your friend if they're referring to a specific stylebook for their article. Punctuation varies according to the different styles – Associated Press, Chicago Manual of Style, Strunk and White, etc. – so make sure you know what to look for. If your friend is not using a stylebook, pick one yourself as a reference and check for consistency.
4. Are there any minor mistakes and/or typos? – These ones don't cause a lot of trouble if present sparingly in the body of the article, but if you can spot them all you'll be doing your friend a big favor.
5. Is the target readership clear? – Terminology helps. In doubt, perform a web search to see if the same topic is covered in an alike way by another niche. The article, blog post or white paper should be tailored to a specific audience, unless exceptions are allowed (like this post, initially talking to the writer, then switching to the proofreader – YOU! – after a notice).
6. Is the article/blog post/white paper following a specific format? And was the writer loyal to that format? – In other words, if your friend is working on a list article but the text doesn't include a list of tips, items or steps, the piece is not going to work. You should point this out to your friend when you return the edited draft.
7. Did the use of sources/interviews help find a solution to the initial problem? – Sources are great, but if writers doesn't know how to use them to spice up their articles, they're no better than opinion in a personal essay. An article, blog post or white paper should help the reader solve a problem, whether it's diaper changing or Twitter marketing.
8. Have the sources been cited properly? – Yes, your friend might have used the right sources extensively— but were they correctly cited? Fact checking is crucial to the success of an article— and to avoid legal issues such as libel or defamation. If something looks wrong, don't hesitate to tell your friend.
9. Is the writer using the right tone? – The format of the article may require a different tone (neutral, simple and direct, impersonal, etc.) than the writer is used to, so if this is new ground for your friend, make sure to let them know if they're talking to their audience using the wrong language. The way the message is conveyed is important.
10. Did the writer rush out their conclusions? – In other words: has the writer really understood the topic at hand? Or was it rushed through the end? It's easy to understand: if your friend didn't arrive to the conclusion by covering all the necessary points mentioned in the article, but skipped most of them or focused too much on the smallest, irrelevant details, then
11. Did the writer say all that could be said about the specific topic in the specific word count limit? – Sometimes you will have a gut feeling about it: maybe the concepts and the sources have done their job, but somehow the writer didn't really close the article. What's the message to the target reader? Is it clear? Can you summarize it in one sentence? If you can't do this simple thing, something's wrong.
12. Is there anything you'd like to suggest to your writer friend? – Go for it. 🙂 Simone's suggestions were a life saver in many difficult situations, whether it was an additional paragraph or the removal of a commentary.
A question for both writers and proofreaders: what techniques do you use when proofreading your own or another writer's work?
Images credit:
b r e n t and  Justin Scott Campbell


Posted in Freelanc-ink, Thoughts On Writing
Read her, please!
Why write for money? I want to write for Love! I want to cry along my characters, be their shade as they walk down the streets of their imaginary world. I want to write because one day, when I'll be older, my children and grandchildren can have a piece of me to keep forever, a piece that will be part of my family's history. Who cares if it doesn't make money. I write because I can, and because it's my dream.
That was me. At 13.
It was 1998, the year I spent rewriting a novel I wrote in primary school, one based on the crossover/remake of the Transformers cartoon series and a Japanese anime called Gordian. A novel I pitched to an important Italian publisher— completely unaware of copyright issues. Actually, I didn't even know what copyright was. I just had fun writing.
That novel got rejected (of course), but it sealed my commitment to getting published, one day.
So I kept writing. If not every day, at least twice a week.
But the entrance into adult age changed something. The magic was lost, even though I didn't want it to. The adult world pressured me to 'do things for money' so much that I started to feel guilty every time I approached a project out of pure genuine interest, either it involved money or not. I began to drop projects based on pay.
Was that the right thing to do?
My writing muse screams 'NO'.
The Fundamental Cause Behind Adult Writer's Block
As a kid, the only thing that would cause me to put writing projects on hold was going to school and getting homework done. Or having to go out with my parents on family trips that didn't involve time for writing. But as an adult, I found myself getting blocked for a different reason (plus a gazillion smaller silly ones):
Am I really good enough to even begin this project?
Or put in other terms: What right do I have – me, a lowly writer whose English is not even her first language – to submit my stupid ideas to important publications?
The 'important publication' could be a blog, an e-zine, a newsletter, a print magazine, a short-story anthology. Anything. Even the lowest paying small circulation magazine or blog would appear too important in my eyes.
Where did my writing innocence go? Why am I unable to 'just write' without having crazy internal editors get in the way? There was no editor who could stop me at 13. There are way too many to deal with now.
Recover That Writing Innocence Before It's Too Late
If you read this far, you might be on my same boat. You need to recover that writing innocence from your childhood if you want to further your writing career and be successful at what you do. There's more than one way to subject yourself to 'writing therapy', but remember that no method will work until you make it a commitment to heal fast and get your writing muse back.

1. Pen and paper in hand, close your eyes and write. Who cares if you overwrite your own words, go overboard or if your handwriting looks more like a kindergarten kid's first attempt at writing? What counts is that you hiss your consciousness and just follow the trail of your thoughts. When you are done, put pen and paper away (without looking at it) and do something else. Later, grab your paper and edit. There might be food for more than one article, short-story or newsletter inside those 'crappy' lines.

2. Write wherever your heart commands. If that's the white border of your daily newspaper, that's fine. If that's the back of your grocery shop receipt, go for it. If that's the palm of your own hand, it's no problem (just make sure you can wash it away!). Don't make time for writing, just write. It can be as urgent as food when you're starving.

3. Don't wait for an editor's response. Write away! I realize this goes against all the advice you've heard about focusing your efforts on tasks at hand when freelance writing, but sometimes waiting means losing the momentum and the joy for the piece you want to write. So, don't wait for your editor's 'go ahead' to start writing! As freelance writer Christina Katz says in her her book Writer Mama, prewrite your features! And not just those, but fillers, columns and blog posts, too. That is how the post you're reading was written— straight from the heart. And refined, edited later.

4. Use a tape or mp3 recorder (or your cellphone recording function) to note down your ideas. This is no new advice for freelance writers, but it turns out incredibly helpful when you want to get rid of your internal editors and just let your writing muse speak. Free! You'll have time to put your vocal notes in order later.

5. Make (or leave) your notepads as messy as you can. Trying to write orderly when you're noting down ideas and outlines only hinders your ability to write freely and it freezes any new idea twist or slant you had been working on inside your mind. Keep your innocence alive, let it make your heart pound!

And be a child again. You need it. 🙂

What do you do to feed your writing innocence?

Image credit mpclemens via Compfight

Posted in The Blogger's Well
When was the last time you glanced at your favorite blogs' RSS feeds?

Perhaps you did this morning. But have you taken a closer look? Believe it or not, these lists are not mere updates. Not for productive bloggers, at least.

RSS feeds can turn out very useful to quickly come up with a blog post idea.

How?

I've collected 5 inspirational tips over the last few months, all in my to-do-list for my most popular blogs. But here, I want to share them with you. 🙂 Let me know how they do work for you!

1. RSS feeds let you explore topic frequency in a certain niche

The list of posts in the feed shows all topics recently touched by a blogger in a short time span. You can easily extract the statistics and compare them to another blogger's. If you sampled a few blogs and did this work on all of them, you'll have the material for an interesting case study post.

2. What's missing in this feed?

Among all those headlines and abstracts, do you think the blogger should have added something? Use your blog to fill the gap– write a post! It's a way to join in the conversation.

3. Timely posts on recent news

Did your favorite bloggers write about recent news in a timely way? If they weren't, start from their most recent post and write a piece with a 'response' to it– e.g. "Recently I read on XYZ blog that A produced a new B and I was thrilled by news. You can imagine my surprise when, just this morning, I heard that B was featured by my local magazine!". You create a connection with your favorite blog that will benefit both.

4. Use the feed to plan your week's blog contents

By examining your favorite blogs' RSS feeds, you may get new blog post ideas for the entire week. Take notes on the posts in the feed, write down keywords that describe the topics, then mix them up. Sometimes originality is akin to a tasty soup with unusual ingredients.

5. Observe the order of  posts

Does it tell you anything about the blogger's unique views? How does that order meet the readers' quest for curiosity and information? Does a certain order of posts increase user feedback? Play with the order of your posts until you notice significant improvements in your traffic.

What inspiration do you get from your daily RSS feeds? 🙂

Image credit: Ludwig Gatzke

Posted in Freelanc-ink, Time Management
A few weeks ago I watched Kung Fu Panda on DVD with my sister. It's animation, good to kill the boredom and apathy sick days bring along.
What I didn't expect – even after watching it at least a dozen times – was the amount of precious advice it carried and how wonderfully it could be applied to freelance writing.
Master Shifu's 5 Lessons
At a certain point in the movie, Master Shifu, the martial arts trainer, observes his mentees' performance and tells them what skills they need to hone to master their Kung Fu: five skills that freelance writers need to sharpen, too.

Ferocity. Be a little aggressive when you pitch. No, I don't mean you have to be arrogant, insistent or bossy with your clients, but you need to be clear and to the point about yourself and your value: don't be submissive if your client insists that you work at a lower rate or asks for too many extra edits or wants more material to be covered. Fight for yourself.

Speed. The faster you type, the more work you can chime in. It's important to develop a decent typing speed, but there are other speeds we can improve too: research time, interview time (when possible), planning time, focus time. The more efficient you get, the more money you earn, the faster you'll scale up your earnings.

Height. Do you need to increase your rates? Perhaps you do. You can always earn more, and the best way to do this is to keep up to date with new markets (Google Alerts, Writers Markets, etc.) and to compile a list of top paying clients to pitch.

Subtlety. Be subtle. Not in the malicious sense (that's no way professional!) or physically (that's your personal choice), rather mentally: clean your mind from all the clutter and you'll see your work taking on a different, brighter life. When I free my mind from thoughts and anxiety (i.e. that "I have more articles to write later. Aargh!"), each piece automatically ups in quality and time optimization.

Humility. Master Shifu tells his Panda mentee that "the mark of a true hero is humility". Be proactive in your business, but know when to stop and listen, too. Read other writers' work, attend webinars and conferences, engage in writers' forums and learn something new. Also, be supportive of readers' feedback and writers' advice. Being humble doesn't mean subjugating yourself to others' will, but to take all the possible good from the feedback you receive. It will help you grow as a professional — and as a person, too.

Image by Adrien Sifre (Creative Commons)

What writing lessons did you recently learn from animation films and movies?

Share your pearls. 🙂

Posted in Freelanc-ink, Time Management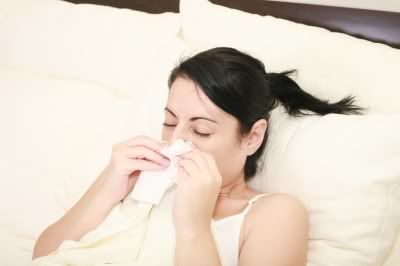 To get sick on deadline days is a nightmare for every freelance writer. It mines your ability to finish an assignment, or to work on the next one in line.

Yes, you're sick and weak and your mind won't focus enough to let you write a word after another.

Do you have to stop everything and just rest until you're fully recovered?

Well— no. You need to rest and sleep and relax while you're sick, but there are simple ways to continue writing that won't drain that little energy from your body.

1. Take care of yourself. Sleep, rest, take medicines, breath some fresh air every morning in your sick days. Relax above all. Then, when you feel you need to do something to ease the boredom— write. Get in touch with your editor and ask for a deadline extension, write down a few ideas for your assignment as they come to your mind, type slowly or —if staring at the screen gives you nauseas and headaches— write on paper. Keep a notepad and a pen on your bedside table for when you feel the urge to scribble down ideas.

2. Write after a good nap. Your body works hard to fix things while you sleep and usually, when you wake up, you'll feel a lot better. Get a good drink (water or tea) and write a little, until your body commands you lay down again. Write as much as your mind and body allow you to, but don't overdo it.

3. Update your blog. Here, I'm updating this blog staying curled up in bed with influenza hitting my poor brain and tummy. I have no urgent assignments but a guest post and a sponsored review, so I can warm up and liberate my writing spirits with a new blog post that I know will help other writers in my same conditions. It makes me feel so much better!

4. Setup a recovery plan. Of course you can't write full speed when you're sick, but what you can do is setup a recovery plan for when sick days are over: which assignments need more research? Which need to be made top priority? Is there anything you can postpone?

5. Plan day by day. You don't know when you'll feel better or be fully recovered, so my advice here is to plan your writing schedule day by day: setup a number of mini-tasks according to the energies you have on a certain day, then add more as you feel better. Just don't fill your plate while you're sick: your top priority is healing!

How do you handle freelance writing when your sick?  Share your experiences! 🙂

Image: David Castillo Dominici / FreeDigitalPhotos.net

Posted in Freelanc-ink, Time Management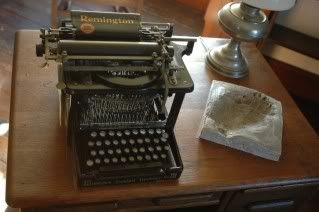 You could be that lucky writer who can count on quiet, uninterrupted working hours. Or you may be not. Only a few of us actually live in a stress-free environment: most writers have families, kids and spouses demanding attention, ringing phones and door bells.
If you live in a metropolitan area or nearby schools or train stations, you know pollution isn't your only problem. However, don't let it add more stress and headaches to your work.
When everything else has failed — begging your family to let you be on working hours, closing the windows, getting rid of distractions and house noise — you may want to opt for other solutions. Extreme, not for everyday solutions, but my experience teaches they work.
Use your local library. If you seek complete silence, libraries should be your first pick. Silence is made a rule there, guests are not allowed to cause disturbance and you can write uninterrupted hours— at least until the library closes. In addition, you can take advantage of the book and magazine sections to consult publications for your background research.
Write at the park. Obviously not crowded at all times, your town park can provide a sufficiently quiet alternative to your home office. Make sure to fully charge your laptop or netbook battery and to bring a notepad and a pen along for the emergencies. Remember to take advantage of the fresh air and treat yourself with a few minutes relax between assignments!
Rent a hotel room. This is expensive, but it can be your perfect solution when nothing else works. Spending $30 to work in peace is certainly preferable to see thousands dollars go because you couldn't write.
Spend some time in the countryside. When you have the chance, visit your relatives in the countryside, or take a little vacation in a farm with tourist pension on budget. Sometimes getting away from metropolitan noise can be healthy, not just for your writing, but for your body and mind health too. Keep an eye out for deals and be ready to catch one.
Find a quiet café or restaurant. Writers like Fitzgerald and Hemingway used to find refuge in a café to draft their best works. A small, not too crowded restaurant will do too. Public places can offer free ideas to pitch your prospects, so it's a double prize (the uninterrupted hours and the ideas) for the effort of getting out.
Buy yourself a pair of DJ headphones. They should be soft and provide sufficient isolation from the environment. Make sure ear cups do fit comfortably around your ears and that the headband is not too heavy on your temples— it could cause headaches.
Write at college or university public areas. Use them. If you need a permission, ask for it. As a student writer, I can reassure you that study areas are the best place to write at: you get the silence you need, books and magazines for free consultation and experts (students or teachers) who can leave you with a helpful note or a contact. This is all blessing for a writer.
Remember to never, never surrender to your environment. Freelancers need to be fighters. Nobody will fight for your rights if you don't, so— just do it.
Image credit: David Cooper, U.S. Fish and Wildlife Service